Ingredients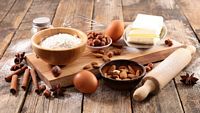 1/2 cup frozen cranberries
1/2 banana
1/2 cup frozen blueberries
1/4 cup orange juice
1/4 cup Greek yogurt
Directions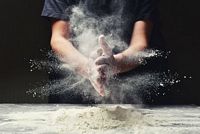 Mix together all ingredients in a blender and blend until smooth.
…
Notes & Options:
There are lots of ways to modify this smoothie that's packed with super foods and antioxidants to suit your palate. You can try:
– Using fresh cranberries (refrigerated) instead of frozen to really bring out the tartness those berries naturally enjoy.
– Some granulated sweetener can be used if necessary but the banana, blueberries and orange juice usually bring enough sweetness.
– Add more or less orange juice to make the smoothie thicker or thinner.
Why it's Healthy – This simple yet powerfully healthy smoothie contains fruit and fruit juice which are all natural foods that are accepted in most diets. The Greek yogurt is very high in protein and low in carbs which keeps your insulin levels low, something we all need to help us lose weight and stay healthy..
Enjoy
…
More Cranberry Recipes
– Top Recipes
– Cranberry Raspberry Smoothie
– Cranberry Protein Powder Smoothie
– Coconut Milk Cranberry Smoothie (Keto)
– Cranberry Orange Smoothie
– Five Ingredient Cranberry Smoothie
…