Ingredients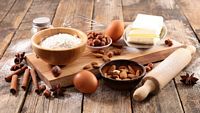 1 cup water
1 cup sugar (replace sugar with 1:1 ratio of granulated sweetener to make it healthy)
1 (12-oz.) package fresh cranberries
Directions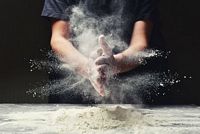 Add cranberries and cook until they burst, 10 minutes.
Remove saucepan from heat and let cool completely, then transfer to a resealable container and refrigerate to chill.
NOTES
– This easy to make Cranberry dessert topping will last approximately 1 week in the fridge.
– Optional: add orange zest or even replace water with fresh orange juice for more flavor.
– Optional: add a small cinnamon stick to the saucepan for a more festive taste.
– To keep this simple dessert topping healthy and/or a diet food, use water, sweetener and fresh cranberries only.
…
Once made, this incredibly healthy and delicious topping can be used to add some zest and new life to so many of the foods you eat including; pancakes, oatmeal, granola, smoothies, waffles, toast, crisps, cakes, brie cheeses,  Christmas french toast, pork pie, pumpkin pie, yogurts and so many more breakfast or dessert foods.
You can also just sit down with a big spoon and eat it straight out of the bowl. Simple, delicious and full of nutrients.
Enjoy
…
More Cranberry Recipes
– Top Recipes
– Lemon Cranberry Cheesecake
– Cranberry Tart Recipe
– Apple Cranberry Crumble Pie
– Cranberry Oatmeal Cookies
– Cranberry Crumble
…