…
Good for Thanksgiving or any occasion.
Cranberry Bread Pudding. Berries, concentrate and liqueur.
Something new to enjoy here on the cranby.com cranberry blog. Usually we feature muffins, cookies and the like but this time something a little more exotic. Have some fun with this one. Just bake and enjoy …

Ingredients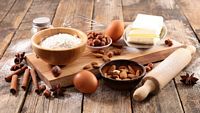 1 cup sugar, divided
1/2 cup organic frozen cranberry juice cocktail concentrate, thawed
1/2 cup orange juice
2 teaspoons finely grated orange peel
3 cups cranberries
12 slices white sandwich bread
1/4 cup apricot preserves
Ground cinnamon
Freshly grated nutmeg
4 large eggs
1 tablespoon Grand Marnier or other orange liqueur
1 teaspoon vanilla extract
1/4 teaspoon coarse kosher salt
2 cups heavy whipping cream
Directions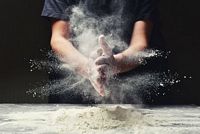 Bring 1/2 cup sugar, cranberry juice concentrate, orange juice, and grated orange peel to boil in heavy large saucepan, stirring until sugar dissolves. Mix in cranberries; return to simmer. Reduce heat to medium-low; gently simmer 3 minutes (cranberries should not break). Pour cranberry mixture into strainer set over bowl and drain. Return syrup to same pan. Boil until very thick and reduced to generous 1/2 cup, about 7 minutes. Fold berries into syrup. Cool to room temperature. DO AHEAD Can be made 4 days ahead. Cover and chill. Bring to room temperature before using.
Spray six 1- to 1 1/4-cup ramekins with nonstick spray. Line bottom of each with round of parchment paper. Cut round from each bread slice to fit bottom of ramekin. Spread each bread round with 1 teaspoon preserves, then sprinkle with cinnamon and grating of nutmeg.
Spoon 1 tablespoon cranberries (with as little syrup as possible) into each ramekin. Top with 1 bread round, preserves side down. Repeat 1 time with berries and bread rounds. Reserve berry syrup.
Whisk eggs, liqueur, vanilla, salt, and remaining 1/2 cup sugar in medium bowl until well blended. Add cream and stir until sugar dissolves. Pour custard, 1/4 cup at a time, over bread in each ramekin (generous 1/2 cup in each). Let stand at least 15 minutes and up to 1 hour, occasionally pressing bread to submerge.
Preheat oven to 350°F. Place puddings in 13x9x2-inch metal baking pan. Add enough lukewarm water to pan to come halfway up sides of ramekins. Bake until puffed and firm to touch, about 45 minutes. Remove from water. Let cool 10 minutes. Using small sharp knife, cut around each. Turn out onto plate; peel off paper. Spoon some reserved syrup over. Serve warm.
…
Enjoy
…
More Cranberry Recipes
– Top Recipes
– Cranberry Coffee Cake
– Pecan Cranberry Pie
– Cranberry Bars Recipe
– Cranberry Strawberry Blueberry
– Cranberry Bundt Cake
…