…
Adding cranberries is the excuse to eat more sweet, delicious, butter tarts.
Quick & Easy Cranberry Tarts. Just 1 cranberry per tart.
Yes these should really be called butter tarts with a cranberry added to each of them. But try it and see. Just one fresh cranberry is enough to change the entire taste of this traditional tart, and make it something new. Just bake and enjoy …

Ingredients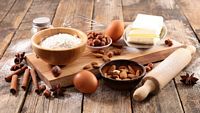 15 store bought pastry tart shells
1 cup brown sugar
½ cup chopped dried cranberries
⅓ cup butter, melted
½ orange, zested and juiced
1 egg, beaten
15 individual fresh cranberries
½ cup chopped pecans
Directions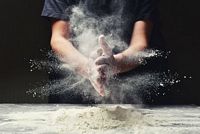 Preheat oven to 350 degrees F (175 degrees C).
Mix brown sugar, chopped pecans, dried cranberries, butter, orange zest, orange juice, and egg together in a bowl.
Arrange tart shells on a baking sheet and spoon pecan-cranberry filling into each shell about 2/3 full. Add 1 pecan half and 1 fresh cranberry to each tart.
Bake in the preheated oven until tart shells are lightly browned and filling is bubbling, 18 to 20 minutes.
…
Enjoy
…
More Cranberry Recipes
– Cranberry Tart Recipe
– Cranberry Holiday Bread Pudding
– Pecan Cranberry Pie
– Cranberry Blackberry Cobbler
– Cranberry Crustless Pie
– Cranberry Apple Sangria
…