…
Cranberry salsa with a kick.
Cranberry Jalapeno Salsa. Lime flavors galore.
A really good salsa is hard to find. From the stores it's just vinegar and tomato but this homemade salsa has fresh cranberries, cilantro and lots and lots of lime for flavor. Most dishes are at the peak of taste minutes after they are all cut, or chopped open and served cold. An instant winner. Just pulse and enjoy …

Ingredients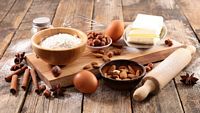 12 ounces fresh cranberries (1 bag)
1 jalapeno pepper, seeded & chopped
1/3 cup honey
2 TBSP fresh lime juice
1/4 TBSP lime zest
1/4 cup thinly sliced green onions
1/4 cup chopped fresh cilantro
Directions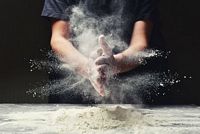 Place the cranberries, jalapeno, honey, lime juice and lime zest in your food processor and pulse until the cranberries are chopped.
Stir in the green onions.
Transfer to a bowl, cover and chill until ready to serve.
Just before serving, stir in the chopped cilantro.
…
Enjoy
…
More Cranberry Recipes
– Top Recipes
– Spicy Cranberry Salsa
– Cranberry Salsa
– Schnitzel with Salsa
– Cranberry Sauce w/ Orange Zest
– Cranberry Relish
…