Ingredients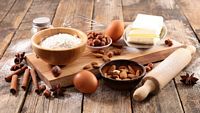 12 oz of fresh cranberries
6 TBSP sugar
½ cucumber peeled and diced thin
2 stalks celery, chopped thin
1 jalapeno pepper, finely chopped
Directions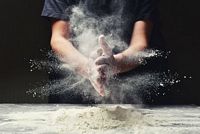 Pulse cranberries in a food processor until chopped.
Put them in a bowl and add all other ingredients.
Stir well and let sit for 15 minutes for best results.
…
Notes & Options:
There are lots of ways to modify this cranberry sauce to spruce it up, down or just change it to suit your palate. You can try:
– Adding 2 tablespoons of orange liqueur (or apple juice) to give it some sweetness. Cranberries are sour naturally so the liqueur helps give the salsa a sweeter taste to balance the berry tartness.
– Add some cilantro and a chopped, green onion to give it more bulk and authentic salsa feel.
– Adding some orange zest or lemon zest if you want a citrus explosion of flavors.
– Parsley and white onion for even more flavor.
Make it Healthy – Replace the sugar with granulated sweetener in this salsa. Replacing this one ingredient (sugar) will turn this recipe into a healthy, sugar-free snack instead of a sweet treat.
Enjoy
…
More Cranberry Recipes
– Top Recipes
– Cranberry Baked Camembert
– Homemade Cranberry Dessert Topping
– Cranberry Sauce with Orange Zest
– Cranberry Chutney
– Baked Brie with Cranberry
…