Ingredients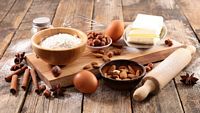 1/2 cup water
1/2 cup sugar
4 cups diet cranberry juice
1 bottle red wine
1/2 cup Conitreau
2 apples peeled and cut into slices
1 orange thinly sliced
1 cup cold, frozen cranberries
Directions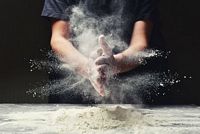 In a small saucepan over medium heat, dissolve the sugar in the water to create a simple syrup.
Combine the rest of the ingredients (except the frozen cranberries) with the syrup in a large pitcher and let stand at room temperature for 3 hours, then refrigerate until chilled.
When chilled and ready, add frozen cranberries.
…
Notes:
The frozen cranberries act as a fruit in the sangria and as an alternative to ice to keep it cold.
This sangria is great for the holidays, or anytime you are in a festive mood.
Enjoy
…
More Cranberry Recipes
– Top Recipes
– Cranberry Bread
– Cranberry Orange Bread
– Cranberry Walnut Bread
– Cranberry Pound Cake
– Cranberry Crumble
…