Ingredients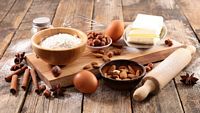 1 Bag Milk
1 cup white rice
1 TBSP butter
1 tsp vanilla
Homemade Cranberry Topping (recipe)
Directions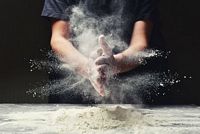 In a large saucepan combine first 4 ingredients and set to low, stir occasionally.
The rice pudding will take some time but will be ready when the rice is cooked and there is just a little bit of milk still unabsorbed.
Cool in refrigerator and top with cranberry sauce (see recipe).
Optional: Add almond slices.
Enjoy
…
More Cranberry Recipes
– Top Recipes
– Lemon Cranberry Cheesecake
– Cranberry Tart Recipe
– Apple Cranberry Crumble Pie
– Apple Cranberry Pie
– Cranberry Crumble
…