Ingredients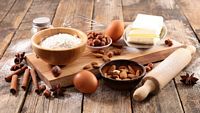 1 frozen, store-bought tart crust
1/2 cup cold water
2 envelopes gelatin
6 cups fresh cranberries
1/2 cups sugar
1 cup red currant jelly
Directions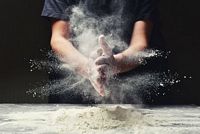 Place water in a bowl. Mix gelatin in water; let stand 5 minutes.
Mix cranberries, sugar, and jelly in a saucepan and cook over low heat 12 to 15 minutes until they are soft.
Stir in gelatin and let cool. Pour mixture into tart.
Pour onto a parchment paper, lined baking sheet and freeze for 1 hour.
Let chill for 1 hour and serve.
Enjoy
…
More Cranberry Recipes
– Top Recipes
– Lemon Cranberry Cheesecake
– Coconut Milk Cranberry Smoothie
– Apple Cranberry Crumble Pie
– Apple Cranberry Pie
…