…
Cranberries go very well in fresh berry, summer tarts.
Cranberry, Blueberry Raspberry Tart. Summertime Pie.
Yes these should really be called butter tarts with a cranberry added to each of them. But try it and see. Just one fresh cranberry is enough to change the entire taste of this traditional tart, and make it something new. Just bake and enjoy …

Ingredients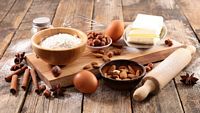 2/3 cup melted butter
3/4 cup sugar
1 egg
1.5 cups of flour
1 tsp baking powder
2 TBSP cornstarch
1 cup cranberries
1 cup blueberries
1 cup raspberries
Directions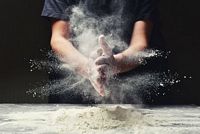 Preheat oven to 375 degrees F (200 degrees C).
Mix melted butter, sugar and egg together in a bowl. Add in flour and baking powder and create your dough. Roll it out and use 3/4 of it for base of crust in a pie dish.
In another bowl, mix all berries and starch together and distribute evenly over pie crust. Take remaining pie crust and arrange over top of the berries in any fun pattern you like.
Bake for 30 to 40 minutes.
…
Enjoy
…
More Cranberry Recipes
– Cranberry Tart Recipe
– Cranberry Holiday Bread Pudding
– Pecan Cranberry Pie
– Cranberry Blackberry Cobbler
– Cranberry Crustless Pie
– Cranberry Apple Sangria
…