Ingredients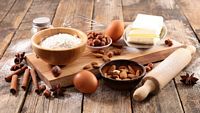 2 cups flour
2/3 cup soft butter
3 eggs
3/4 tsp baking soda
1 tsp baking powder
1 cup sugar or sweetener
3/4 cup fresh cranberries
1 tsp vanilla
1 cup sour cream
Directions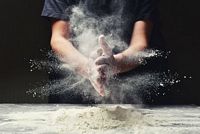 Beat butter & sugar until fluffy.
Mix in other wet ingredients.
In a separate bowl, combine dry ingredients. Then add to wet mixture.
Add fresh cranberries and stir.
Pour into a greased a 8-in. bundt (fluted) pan.
Bake at 350° for 45-50 minutes.
Cool for 15 minutes, then dust with confectioners' sugar.
Enjoy
…
More Cranberry Recipes
– Top Recipes
– Lemon Cranberry Cheesecake
– Cranberry Tart Recipe
– Apple Cranberry Crumble Pie
– Cranberry Easy Cake
– Cranberry Crumble
…