Ingredients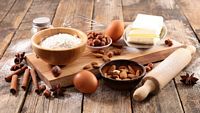 1 cup high fat Greek yogurt (It's Keto and Healthy)
1/2 TBSP sweetener (or sugar if you prefer)
1/2 cup homemade, chilled, healthy cranberry dessert topping
Directions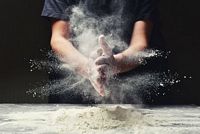 If you choose to make this whole dessert with sweetener instead of sugar then it's considered a health food. Greek yogurt and cranberries are considered Keto which means they are very low (to none) in carbohydrates.
Too many carbs and sugars make you gain weight, as well as make you feel unwell in general. Eating this "dessert" using sweetener means you are taking in quality proteins and fats from the yogurt, healthy nutrients and antioxidants from the cranberries, and nothing at all from the sweetener – which is exactly what you want.
Indulge guilt free and even go for a 2nd serving if you like.
Enjoy
…
More Cranberry Recipes
– Top Recipes
– Lemon Cranberry Cheesecake
– Cranberry Tart Recipe
– Apple Cranberry Crumble Pie
– Cranberry Oatmeal Cookies
– Cranberry Crumble
…