…
For cookie lovers.
White Chocolate Cranberry Cookies. Sweet mixed with more sweet.
Cranberries are tart and so some people prefer to use dried berries as they generally have some added sweetness to them? But hey, in my book, a cookie is a cookie. Just bake and enjoy …

Ingredients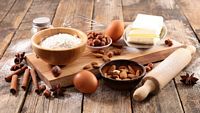 1/2 cup soft butter
1/3 cup sugar
1/2 cup brown sugar
2 tsp vanilla
1 egg
1 1/2 cups flour
1 TBSP cornstarch
1 tsp baking soda
1/2 tsp salt
1 cup dried cranberries
Directions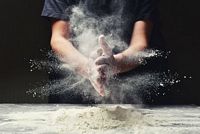 Preheat oven to 350 F.
Using a stand mixer or handheld electric mixer, cream together the butter and both sugars.
Then, add the egg and vanilla extract and mix again.
In a separate bowl, stir together the dry ingredients of flour, cornstarch, baking soda, and salt.
With the mixer turning on low, slowly add the dry ingredients to the wet ingredients until well combined.
Finally, stir in the white chocolate and cranberries.
Scoop out heaping teaspoonfuls of cookie dough and place on a lined baking sheet (I like to use silicone baking mats).
Bake on the middle rack of the oven at 350℉ for 10-12 minutes or until light golden brown.
Place the baked cookies on a cooling rack for a few minutes and then enjoy!
…
Enjoy
…
More Cranberry Recipes
– Top Recipes
– White Chocolate Cranberry Fudge
– Cranberry Bliss Bars
– Cranberry Bars Recipe
– Cranberry Oatmeal Cookies
– Cranberry Lemon Shortbread
…