Ingredients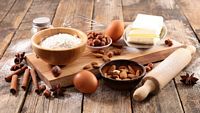 7 oz marshmallow fluff
1 1/2 cups sugar
⅔ cup evaporated milk
4 TBSP butter
1 1/2 tsp vanilla
2 cups white chocolate chips
1/2 cup pistachios
3/4 cup dried cranberries
Directions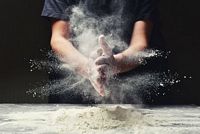 Line an 8×8 or 9×9 square pan with foil, extending the sides of the foil over the edges of the pan. Grease the foil with some cooking spray; set aside.
In a medium saucepan, add in the granulated sugar, marshmallow fluff, evaporated milk and butter and bring to a boil over medium heat, stirring constantly for 5 minutes. Remove from the heat and stir in the white chocolate chips and vanilla until smooth and well combined. Mix in cranberries and pistachios.
Pour the hot mixture into the prepared pan and spread evenly. Refrigerate for at least 2 hours to set before cutting into squares.
…
Notes & Options:
There are lots of ways to modify this cranberry fudge recipe to spice it up, down or just change it to suit your palate. You can try:
– Adding in more/different nuts such as walnuts or almonds to the mix to make it crunchier. Use walnut pieces (or chopped pine nuts even) and sprinkle them in with the mixture at the end.
– Add some crushed candy cane pieces to give it a holiday feel.
– This recipe is sweet. If you'd prefer a more tart taste, so that the cranberries 'shine' more then you can substitute the sugar for sweetener.
– This recipe uses dried cranberries but like I always say, fresh berries are always best, try them out once in awhile and see for yourself.
Enjoy
…
More Cranberry Recipes
– Top Recipes
– Cranberry Fluff
– Cranberry Bliss Bars
– Cranberry Oat Squares
– Cranberry Clafouti
– Cranberry Shortbread Cookies
– Cranberry Meringue
– Cranberry Curd
…