Ingredients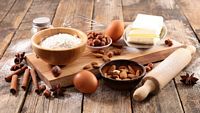 1 cup premium, vanilla ice cream
1/2 cup homemade, cranberry dessert topping
Directions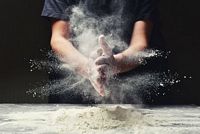 In a bowl or cup, scoop out 1 heaping cup of premium vanilla ice cream.
Top with the easy-to-make cranberry topping bliss. Instructions to make it can be found here.
Enjoy
…
Notes & Options:
A few notes:
– Make sure you use premium ice cream as a cream-based ice cream is always best. Premium or cream-based just means that cream is the first ingredient (very important). It tastes better and has less sugar than other ice creams, or has a lower glycemic index because of the cream.
– Keep the homemade cranberry dessert topping in the fridge to use for other delicious recipes or meals like waffles and oatmeal. That sauce is versatile and can be enjoyed in a variety of ways.
Make it Healthy – Replacing the sugar with granulated sweetener in the topping, and buying sugar free ice cream will ensure your dessert is sugar-free and has minimal carbs.
Enjoy
…
More Cranberry Recipes
– Top Recipes
– Cranberry Bread
– Creamy Cranberry Yogurt Delight
– Citrus Cranberry Cheesecake
– Apple Cranberry Pie Recipe
– Cranberry Crumble
…