Ingredients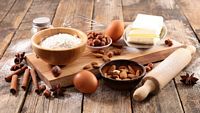 1 cup flour
1 1/4 cups of sugar
1 1/4 tsp baking powder
2 eggs
3/4 cup melted butter
2 cups fresh cranberries
1/2 cup walnut pieces
Directions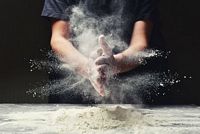 Preheat oven to 350 degrees.
Grease a rectangular cake pan (8×2 inch) or a 9″ spring form pan..
Mix dry ingredients in one bowl and blend the butter/sugar in another. Add the wet mix to the dry and stir well.
Add cranberries and then pour batter into pan. Top with walnut pieces.
Bake for 45 minutes or until center is done. Use a tooth pick to check occasionally.
Cool and serve!
Square pieces can be cut and stacked on top of each other for a nice holiday effect.
This cake is delicious on it's own but also great served with ice cream and/or whipped cream.
Happy holidays, or whatever month you are in at the moment. Any time is a good time to enjoy cranberries.
Enjoy
…
More Cranberry Recipes
– Top Recipes
– Lemon Cranberry Cheesecake
– Cranberry Tart Recipe
– Apple Cranberry Crumble Pie
– Cranberry Oatmeal Cookies
– Cranberry Crumble
…