…
Any reason to eat cheesecake is a good reason.
Easy Cranberry Cheesecake Recipe. Simple recipe to follow.
The fact that the cream cheese filling is so simple makes this recipe appealing. Very fast making crust and 4 ingredients to fill the pie dish after that. Give it a shot. Just bake and enjoy …

Ingredients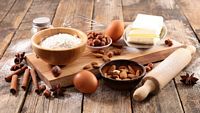 Topping
2 cups fresh cranberries
3/4 cup granulated sugar
1 tablespoon water
Crust
1 1/2 cups crushed graham cracker crumbs
6 tablespoons butter melted
1/4 cup granulated sugar
Cheesecake
2 8oz packs of cream cheese (softened)
2 eggs
2/3 cups sugar
1 tsp vanilla
DIRECTIONS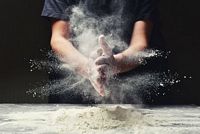 TOPPING
In a medium saucepan, add in cranberries, sugar, and water. Place over medium/low heat and cook for 5 to 8 minutes until the cranberries pop and become soft. Crush slightly and then refrigerate overnight.
CRUST
Stir together all of the crust ingredients, mixing until thoroughly combined.
Press the crumbs into the bottom and up the sides of the pie pan, making a thicker layer on the bottom than on the sides.
Cheesecake FILLING:
Mix together the cream cheese and sugar until smooth. Mix in the eggs and vanilla, again mixing until smooth.
Mix at at low-medium speed with a mixer.
Pour into crust that's ready in the pie dish.
Put the pie pan onto a baking sheet and bake at 350 for 30 minutes.
Cool and then refrigerate overnight.
Top with cranberry topping and serve cold.
…
Enjoy
…
More Cranberry Recipes
– Top Recipes
– Cranberry Citrus Cheesecake
– Lemon Cranberry Cheesecake
– Cranberry Low Carb Cheesecake Bars
– Brandied Cranberry Cheese Cake
– Cranberry Cheese Cake
…