Ingredients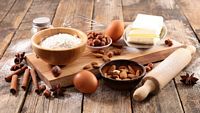 Directions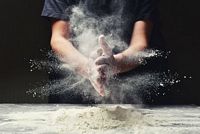 Melt some butter in a skillet.
Whisk together first 3 ingredients into a batter and pour a portion into the heated pan, spread out and cook.
Stack finished pancakes onto a plate and top with warm cranberry topping.
This is a very basic pancake recipe. You can add, vanilla (1 tsp), cinnamon (1 tsp), salt (1 tsp), sugar (2 TBSP), vegetable oil (2 TBSP), blueberries or chocolate chips ( straight in the batter). Whatever tickles your fancy. Any or all of them can be added in to make mouth watering pancakes.
Instructions to make the cranberry topping can be found here. Normally cranberry topping is served chilled but in this case it's best to warm it up before pouring over the pancakes. A little syrup may be added as well, depending on the sweetness level of the topping.
Once you go cranberry …
Enjoy
…
More Cranberry Recipes
– Top Recipes
– Lemon Cranberry Cheesecake
– Cranberry Tart Recipe
– Apple Cranberry Crumble Pie
– Cranberry Oatmeal Cookies
– Cranberry Crumble
…