Ingredients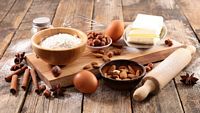 1 cup homemade cranberry sauce
1 cup of regular, uncooked rice
4 cups of milk
1 TBSP butter
1 tsp vanilla
** Optional 1/3 cup sugar
Directions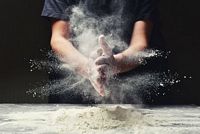 Prepare easy homemade cranberry topping here beforehand. Chill.
Pour all ingredients (*except cranberry topping) into a saucepan. Stir.
Bring a vigorous simmer on medium heat. Stir.
Reduce heat to low and simmer for one hour or until desired consistency is reached.
Chill overnight. Serve with cranberry topping and fresh cranberries.
…
Notes & Options:
There are lots of ways to modify this cranberry rice pudding to spruce it up, down or just change it to suit your palate. You can try:
– Using almond milk instead of cow's milk if you want to avoid dairy for any reason.
– Add raisins; 1/3 of a cup of raisins to the saucepan if you'd like them plump and juicy, or wait and add them to the chilled rice pudding if you prefer them dry.
– The secret to a good rice pudding is to let it sit overnight in the fridge before serving it. Same with the cranberry topping.
– Add some cinnamon or other holiday spices to the chilled dish.
Make it Healthy – Replace the sugar with granulated sweetener in both the homemade cranberry topping and the rice pudding mixture. Replacing this one ingredient (sugar) will turn this recipe into a healthy, sugar-free snack instead of a sweet treat.
Enjoy
…
More Cranberry Recipes
– Top Recipes
– Cranberry Baked Camembert
– Apple Cranberry Pie w/ Crumble
– Cranberry Pie Recipe
– Cranberry Upside Down Cake
– Cranberry Christmas Cake with Walnuts
…