Ingredients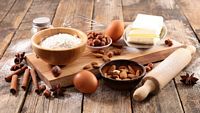 1 1/2 cups water
1/2 cup sugar
1 12oz pack of fresh cranberries
Directions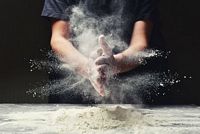 Boil water and sugar. Cool to room temperature.
Pour sugar water into a jar or container and add cranberries. Let them sit to soak up the sugar water anywhere from 10 minutes to overnight. The longer the better but 10 minutes still works.
Pour the sugar water out (drain) and then let them dry on a baking sheet with parchment paper for an hour.
Roll them in sugar and again until they are evenly covered and again let them dry for an hour or so at which point they are ready to enjoy.
Notes:
These sugared cranberries can be used as a topping for Christmas cookies, and you could also add them to cocktails to make the holidays extra festive.
If you prefer sweeter cranberries you can adjust the water/sugar ratio so that it's 2:1 or 1:1 instead of the 3:1 in this recipe.
Important note: once the berries have soaked in the sugar water, do not pour any water over them. Simply drain the excess juice and let them dry.
Enjoy
…
More Cranberry Recipes
– Top Recipes
– Lemon Cranberry Cheesecake
– Cranberry Tart Recipe
– Apple Cranberry Crumble Pie
– Cranberry Oatmeal Cookies
– Cranberry Crumble
…