…
Any excuse to have cheesecake is a good excuse.
Cranberry Sour Cream Cheesecake. Much tastier than it sounds.
The sour cream is simply one ingredient that makes this recipe rich and flavorful, it's not really a sour cream recipe. The cranberries as usual steal the show. Give it a shot. Just make and enjoy …

Ingredients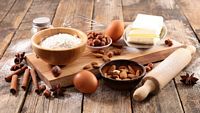 Topping
2 cups fresh cranberries
3/4 cup granulated sugar
1 tablespoon water
Crust
1 1/2 cups graham cracker crumbs
5 tablespoons butter melted
1 1/2 tablespoons granulated sugar
Cheesecake
24 ounces cream cheese (softened)
1/4 cup flour
1 1/4 cups sugar
1 cup full-fat sour cream
1/2 cup heavy whipped cream
1 teaspoon vanilla
4 large eggs
Directions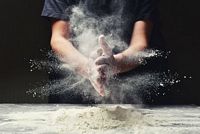 Filling
In a medium saucepan, add in cranberries, sugar, and water. Place over medium/low heat and cook for 5 to 8 minutes until the cranberries pop and become soft.
Add the cranberry filling to a food processor or blender and pulse until the filling is creamy. There will still be cranberry skins in it.
Crust
In a medium bowl, add in the graham cracker crumbs, sugar, and butter. Stir until the butter has thoroughly coated the crumbs.
Pour the crumbs into the prepared springform pan.
Firmly press the crumbs into the bottom of the pan and place in the fridge to firm up while working on the cheesecake batter.
Cheesecake
Add the cream cheese to a large mixing bowl. Beat with a hand mixer on medium speed until smooth.
Add the flour and granulated sugar and beat until combined. Add the sour cream and beat until incorporated. Add the heavy cream and vanilla extract and beat until incorporated. Scrape down the sides of the bowl.
Add the eggs one at a time. Beat in each egg until combined before adding the next. Scrape down the sides of the bowl and beat in any remaining bits that need to be incorporated.
Pour the cheesecake batter into the prepared pan.
Wrap the spring-form pan with 2 layers of heavy-duty tin foil. Place the cheesecake in a slightly bigger pan and fill with one inch of water.
Pour the remaining cheesecake batter on top of the cranberry filling to cover them up. Give the cheesecake a tap on the counter.
Place in the oven and bake for 1 hour 25 minutes to 1 hour 35 minutes or until done. To make sure the cheesecake is done, gently the outer pan a wiggle. If the cheesecake slightly jiggles in JUST the middle like jello, then it's done. The outside of the cheesecake will be set and shouldn't move. If it jiggles all over, it needs to bake longer.
Chill in fridge overnight. Chill topping in a separate container overnight and then add topping on top of the cheesecake in the morning.
…
Enjoy
…
More Cranberry Recipes
– Top Recipes
– Cranberry Citrus Cheesecake
– Lemon Cranberry Cheesecake
– Cranberry Low Carb Cheesecake Bars
– Brandied Cranberry Cheese Cake
– Cranberry Cheese Cake
…