Ingredients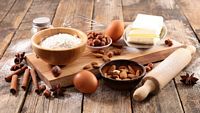 14 oz (~ 1 1/2 cups) fresh cranberry sauce (or 1 (14-ounce) can whole berry cranberry sauce)
1 (20-ounce) can crushed pineapple, drained
8 ounces frozen whipped topping, thawed
3 cups mini marshmallows
Directions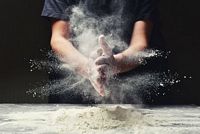 In a medium sized bowl, stir together the cranberry and pineapple.
Add in whipped topping until well combined. Then add marshmallows and stir.
Cover and chill for a couple of hours before serving.
…
Notes & Options:
There are lots of ways to modify this cranberry Fluff (or Christmas salad) recipe to spice it up, down or just change it to suit your palate. You can try:
– Adding in nuts such as walnuts or almonds to the mix to make it crunchier. Use walnut pieces (or chopped pine nuts even) and sprinkle them in with the cranberry sauce before pouring the rest of the mixture in.
– Add some cinnamon or spice to give it a holiday feel.
– This recipe is sweet. If you'd prefer a more tart taste, so that the cranberries 'shine' more then you can substitute the sugar for sweetener in your homemade sauce, or simply cut down on the marshmallows.
– Fresh berries are always best for the topping, but frozen ones work just as well as long as you thaw them and drain the excess cranberry juice first.
Enjoy
…
More Cranberry Recipes
– Top Recipes
– Cranberry Meringue Pie
– Cranberry Rice Pudding
– Apple Cranberry Crumble
– Cranberry Clafouti
– Cranberry Pie (Pure)
– Cranberry Coffee Cake
– Cranberry Turnover
…